CALENDAR OF ACTIVITIES
20th Anniversary of the ACD on

18 June 2022
NEWS & EVENTS
ACD Tourism Capital

The city of Nevşehir was announced as 2021-2022 ACD Tourism Capital.

17th ACD Ministerial Meeting

The 17th ACD Ministerial Meeting took place virtually on Thursday, 21st January 2021 in Ankara, and attended by all ACD Member States, 30 of which were at the ministerial level.

ACD Tourism Dialogue

"ACD Tourism Dialogue: Mitigating COVID-19 Impacts Towards Sustainable and Inclusive Tourism" virtual Conference organized by the Republic of Indonesia on 10th November 2020

18th Anniversary of the Asia Cooperation Dialogue

This year marks the 18th Anniversary of the ACD since it was founded on this day of June 2002 to form an inter-governmental grouping, aiming to promote the Asian cooperation to become an Asian Community.
ACD CHAIR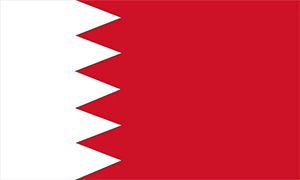 The Kingdom of Bahrain
The Kingdom of Bahrain assumes the Chairmanship of the Asia Cooperation Dialogue from 2021-2022