CALENDAR OF ACTIVITIES
7-10 August 2017

Conference towards Energy Security, Sustainability and Resiliency and Associated Meetings,
Bohol, the Philippines.
NEWS & EVENTS
2nd Asia Cooperation Dialogue Summit

8 October 2016

Share

Four years after the historic 1st Summit took place in the State of Kuwait in 2012, the Kingdom of Thailand hosted the 2nd Asia Cooperation Dialogue (ACD) Summit from 8 - 10 October 2016 in Bangkok, where leaders and Foreign Ministers from 34 Asian member countries convened to reshape cooperation and development in the region.

The First ACD Ministerial Meeting on Tourism

29 August 2016

Share

The First ACD Ministerial Meeting on Tourism took place on 29-30 August 2016 in Tabriz, Islamic Republic of Iran and was attended by Ministers and High-level representatives from Member States.
ACD CHAIR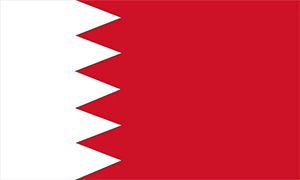 United Arab Emirates
The United Arab Emirates is the Chairmanship of the Asia Cooperation Dialogue for the year 2016-2017